Turkey Time Safety…Take measures to Enjoy the Turkey & Trimmings
11/7/2021 (Permalink)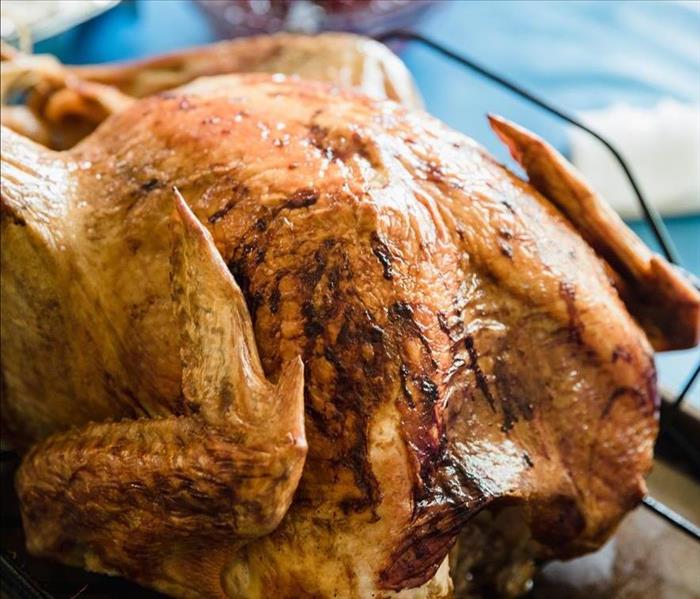 Thanksgiving is a favorite time to gather with family, enjoy traditions and delicious food around the table. Recently the option of frying a turkey became a popular choice of cooking due the super moist and delicious flavor of the bird without the need to baste, stuff and wait!
With every wonderful pleasure of the awaited fried turkey feast comes the potential of a serious fire hazard if not handled with fire safety in mind first.
Underwriters Laboratories and the National Fire Protection Association advise against using outdoor fryers, but if this is your family's tradition, here are several precautions to practice to ensure that you enjoy the bird keeping your home, your family and your guests safe.
Safe Frying Tips:
Make sure the turkey is thawed and dry before frying
Keep outdoor fryers off decks, away from property both buildings and landscaping, and out of the garage-10 ft away is recommended
Never operate the fryer with inclement weather
Place fryer on a level surface
Never leave fryers unattended
Follow manufacturer's instructions
Watch oil temperature
Keep pets and children away from the fryer
Turn off immediately after use
Cover and cool before disposing of oil
Have a grease-rated fire extinguisher nearby for emergency use
Fried turkeys are delicious, remembering to put safety first will ensure that you and your family will enjoy the meal together around the table.
SERVPRO of Bordentown/Pemberton is here for you 24/7 if disaster strikes. We are committed to serving you, the #1 Choice in Clean-up and Restoration nationwide. Contact us at 609-894-8555.