Commercial Loss Expertise and Training
4/13/2018 (Permalink)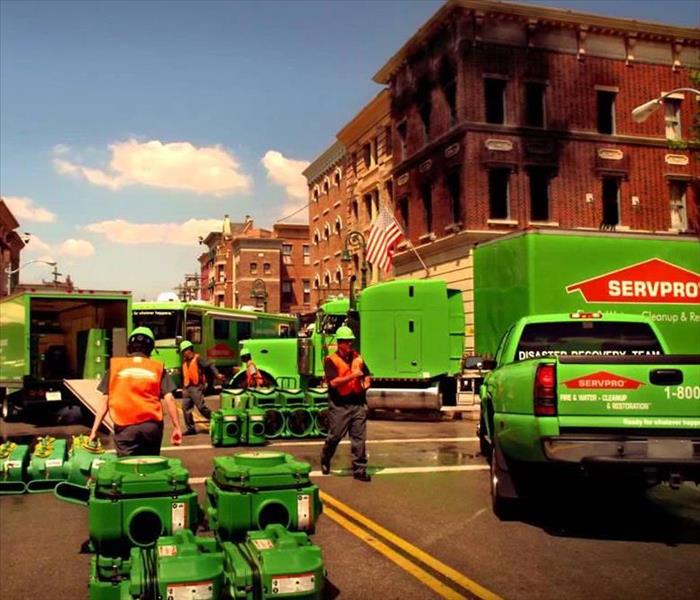 Our staff continuously improves by completing advanced training to ensure you receive top-notch restoration service for your commercial property.
This past week two members of our team, Peter and Rob, completed SERVPRO's Commercial Priority Response Training Program after having completed the CRTP program which stands for the Commercial Restoration Training Program which is a ten part educational series. The goal of this training program is to enable our team to provide excellent customer service to commercial customers and insurance clients.
Both training programs covers the areas that our leadership and staff must have a strong understanding to excel in commercial restoration. The programs provided the fundamental knowledge to exceed expectations when working on a commercial project. Topics include business development, staffing, specialized equipment, and working with subcontractors, vendors and other resources. The main thrust of the two day program Peter and Rob attended focused on the Project Management Process. This process provides a systematic approach to coordinating and completing a successful restoration project.
SERVPRO of Bordentown/Pemberton takes further education seriously and makes advanced training a regular priority for all of our staff. Our team is consistently striving to be a leader in our industry by achieving advanced certifications in the restoration industry.
Follow us on the web at www.SERVPRObordentown.com or on our social media sites. We can always be reached at (609)894-8555, 24 hours a day, 7 days a week.