Dirty Chimneys Pose a Fire Hazard in Burlington County NJ
1/16/2022 (Permalink)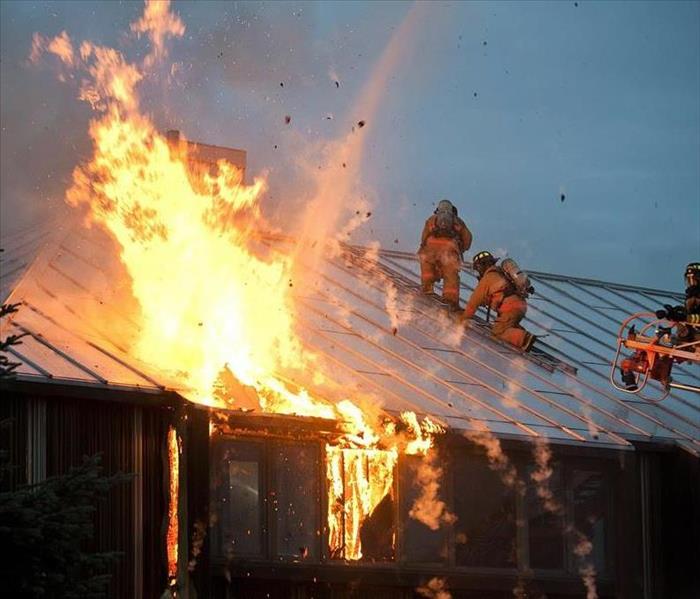 There are more than 70,000 house fires annually causing more than $1.3B in property damage and over 2,500 injuries, including Burlington County NJ.
According to the National Fire Protection Association (NFPA), chimney fires were the cause in approximately 30 percent of house fires.
A dirty chimney can cause hazardous smoke, which can lead to a serious risk of carbon monoxide and chimney fire. This is a normal occurrence to any chimney that has not had routine maintenance. Here are a few tips to follow when preparing your chimney for use, especially in the winter.
Have your chimney inspected annually by a Chimney Safety Institute of America (CSIA)-certified chimney sweep. Have a professional clean and repair the chimney as needed, especially before the cold months, when you will be using it frequently.
Use seasoned wood only. Never burn green or damp wood.
Never burn cardboard boxes, wrapping paper, trash or trees in your fireplace—these can all spark chimney fires.
Signs & Results of a Chimney Fire
According to the Chimney Safety Institute of America, there are four key signs of a fire in the chimney:
A deep rumbling, like a distant freight train
Popping and cracking sounds
Large amounts of thick smoke exiting the chimney
A hot, intense odor
Do the smart thing. Keep your family and home safe with a professional cleaning by a certified chimney sweep once or twice a year. It should only take 45 min to an hour to complete.
SERVPRO of Bordentown/ Pemberton specializes in fire & water damage restoration in Burlington & Mercer Counties. We have extensive fire damage training, and we are the trusted leader in the restoration industry. Call 609-894-8555.