Wildfire Season in Burlington County, NJ does not end until Memorial Day Weekend.
5/24/2021 (Permalink)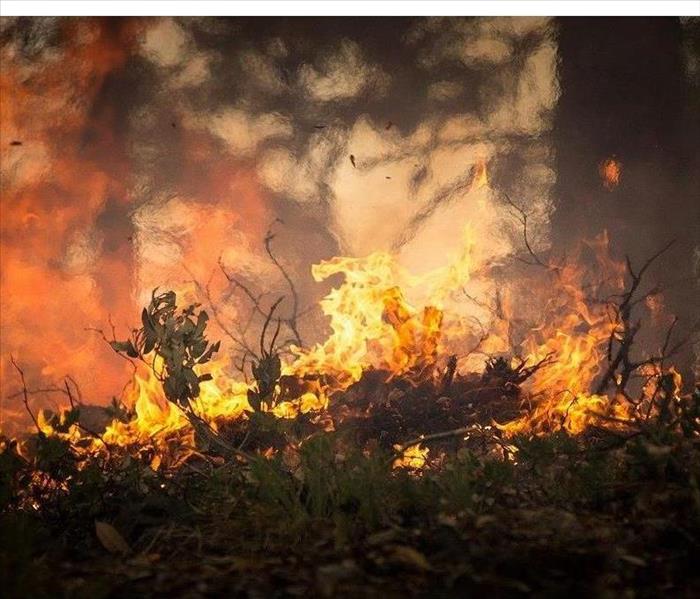 NJ Forest Fire rages in Burlington County headlined the news this week. It's wildfire season in NJ and the risk to NJ woodlands fires is low humidity, windy or hot weather.
Lower humidity causes combustible material on the forest floor to become very dry and at risk to inflame if sparks are present. Lack of rain in the spring creates conditions that lead to wildfires. At this time, NJ has banned the use of home firepits for 10 NJ counties as firefighters continue to wage battle on local forest fires: Burlington, Monmouth, Ocean, Atlantic, Camden, Cumberland, Gloucester and Salem counties; Middlesex (south of Raritan River) and Mercer county (except for Hopewell Twp).
A lack of rainfall, 20% below average has increased the threat of fire through-out Central, NJ. Burlington County specifically is down 17.5% with 2.5 inches less precipitation in 2021. The county has an abundance of fuel due to dry pine brush and vast tracts of forests in the protected Pinelands.
NJ State Fire Warden, Gregory McLaughlin commented that 98 percent of all wildfires are caused by humans. Always make sure that the coals and ashes from the barbeque grills are completely extinguished before leaving the area. He also recommends if you live near a wooded area, take simple precautions such as cleaning up dead leaves, pine needles around your house and gutters as well as clearing dead branches, pruning shrubs and keep the plants hydrated.
Each year the Forest Service responds to over 1500 wildfires in the state of NJ. Property near the wildland/urban edge or interface with the Pine Barrens, coastal marsh regions and woodland mountains are threatened if the perfect conditions of wind, hot weather and low humidity exist.
It's best to minimize the risk of to your residential or commercial, however if your property is affected by wildfire SERVPRO of Bordentown/Pemberton is here to help.
We are available 24/7 at 609-894-8555.